Program created by Jonathan Miller / Music Direction by William Chin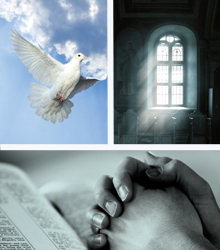 This inspiring concert about generosity, peace, and joy is centered around movements from a Renaissance Mass. Revel in the uplifting sounds of Shaker tunes and new music by Gwyneth Walker.  Our guest music director is William Chin, the accomplished assistant director of the Chicago Symphony Chorus.
Composer Gwyneth Walker joins us for a post-concert Q&A session following the Evanston and Naperville performances.
Saturday
February 9, 2013
8:00 PM
Rockefeller Memorial Chapel
5850 S. Woodlawn Ave.
Chicago, IL 60637
Sunday
February 10, 2013
4:00 PM
Friday
February 15, 2013
8:00 PM
Sunday
February 17, 2013
4:00 PM
Elizabeth Grizzell
Mezzo-soprano
William Chin
Music Director