STUNNING VOICES, TOGETHER.
Chicago a cappella welcomes everyone to experience the universal joy of ensemble singing through fun, innovative concerts and educational programs.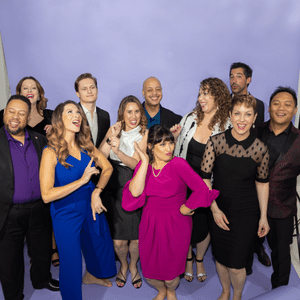 Pitch perfect performances. An award-winning guest artist. Sound & space explorations. Inventive new concert experiences designed to bring new dimension to the music. Our 2023-24 season offers more opportunities than ever for music lovers of all ages to explore and engage with the art of ensemble singing. Whether you're a fan of pop, sacred music, drinking songs, contemporary music, or traditional choral masterworks—or simply have an adventurous spirit when it comes to music—we've curated an all-embracing and enchanting season that will charm and inspire you.
Stay up-to-date and see all of our announcements here.
Purchase
Tickets
Interested in seeing a performance of Chicago a cappella?
Make a
Donation
Your tax-deductible gift to Chicago a cappella supports our artistic and educational programs.
The city's liveliest, most versatile vocal ensemble