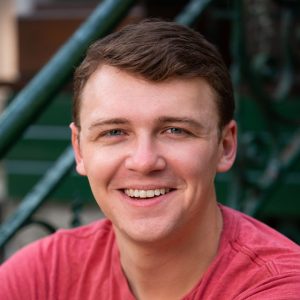 As a lifelong ensemble singer, the holiday concert season has long been a central feature of my life. The kind of music that I love to make has a special appeal for audiences during the month of December, and so it is, without fail, an extraordinarily busy time. I've trudged from Evanston to Downers Grove and back, through salt, sludge, and mountains of snow in a tuxedo on double concert days. I've spent days ping-ponging between liturgical advent hymns, holiday spirituals, and gnarly vocal jazz arrangements of 1950s classics (all of which you'll be able to hear on our holiday program!). Because of the breadth of holiday programming I've done up to now, the experience of preparing my first set of holiday programs with Chicago a cappella has given me an opportunity to reflect on what makes the holiday concert season so special.
For most singers like me, the holiday concert rigamarole begins at an early age. Holiday concerts are a staple of the youth and school chorus season. By high school, I'd probably sung five different arrangements each of "Lo, how a rose e'er blooming" and "O holy night." Then, the arrangements get somewhat more complex and chorus directors seek to broaden the repertoire from the standard Christmas fare, usually by including (1) something from the South African choral tradition and (2) a piece of Hanukkah music. (That piece of Hanukkah music has been, in my experience, somewhat underwhelming, which is one reason that I'm so excited for our Hanukkah a cappella program; our arrangements are not underwhelming in the least!) And as a professional, the music is all over the map: renaissance polyphony, warm jazzy carol arrangements, frosty contemporary pieces, and of course all of the holiday favorites. And despite all of this variety, after several decades of singing the same pieces December after exhausting December, it can get old.
That is why I'm so thrilled to be singing this holiday season with Chicago a cappella. Working with this group is reinvigorating my appreciation for the holiday concert. The music we're preparing isn't the same old fare; we are certainly singing some of my favorite holiday tunes, but re-imagined in beautiful and astonishing ways. The passionate and talented musicians I'm so fortunate to be working with in this group come to every rehearsal with exciting musical ideas and interpretations, and our interplay fills me with some of the same holiday joy I remember from my earliest performances of "O Holy Night."
I hope you'll join us at a Holiday a cappella or Hanukkah a cappella program this month. Perhaps Chicago a cappella can rekindle your love of the holiday concert in the same way that it has mine.
Cheers!
Matt Brennan – baritone