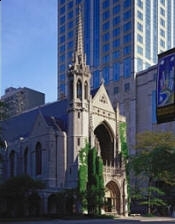 Buchanan Chapel
at Fourth Presbyterian Church
126 E. Chestnut St.
Chicago, IL 60611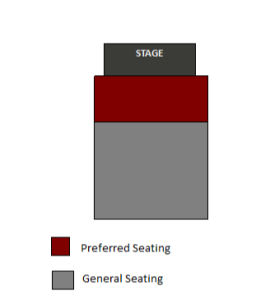 Driving Directions
Via Lake Shore Drive: When traveling south on Lake Shore Drive take the Michigan Avenue exit. When traveling north, take the Chicago Avenue exit to Michigan Avenue.
Parking
900 North Michigan Self-Park Garage (enter from Rush or Walton Street). Validate your parking ticket at the concert for discounted rate of $8.00.
Public Transit
CTA Red Line to Chicago Avenue (at State Street). Fourth Presbyterian Church is two blocks east and two blocks north.
Via the bus: The 10, 145, 146, 147 and 151 north-south buses all stop on Michigan Avenue within one block of Fourth Presbyterian Church. If you need assistance, ask how to get to the John Hancock Center (which is directly across the street from Fourth Presbyterian Church).
Accessibility
The entrance has a handicapped accessible entrance ramp, and there is an elevator to the Buchanan Chapel on the second floor.